4th of July Fireworks Celebration

Celebrate Independence Day at the Riverwalk! Enjoy food, music, and the largest fireworks show in Southern Colorado at the Riverwalk's annual 4th of July Celebration.
$4 boat rides begin at noon. Then we'll have KPHT live with Nick Donovan and a variety of local food trucks starting at 4pm. Posting of the colors will be at 7:15pm followed by Rhett Haney at 7:45pm – so bring your dancing shoes! The fun will continue until 9:30pm, when we'll launch fireworks* off the top of the Main St. parking garage!
*Fireworks are weather permitting
Pueblo Riverwalk Sponsors
Exclusive Radio Sponsor

Gateway Plaza and Plaza Entertainment, Senior Fitness, and Holiday Lighting Sponsor

Exclusive Dealer, Flood Wall Stage and Entertainment, Grand Staircase, Kids Fitness, Holiday Lighting, and Exclusive Movie Night Sponsor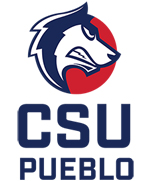 Excursion Boat and 4th of July Fireworks Sponsor

Excursion Boat and Confluence Plaza Sponsor
Fitness on the Riverwalk Sponsor


Doggie Station Sponsor

Premier Realtor and Summer Season Sponsor
Interested in being a Riverwalk sponsor? Contact [email protected] or call our office at 719-595-0242